Native American Woman Owned
Ultimate Roofing & Construction is certified as a WOMAN OWNED, NATIVE AMERICAN SMALL DISADVANTAGED BUSINESS.
Ultimate Roofing & Construction was established to meet the needs of homeowners and businesses in the community.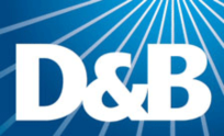 Dun & Bradstreet #053268571
Customer Satisfaction
At Ultimate Roofing and Construction, we pride ourselves in having satisfied customers. When the "Ultimate" team comes to see you we want you to know we will be able to meet you and your families needs.
It's our goal to add you to our growing list of happy customers!